Activating your elmoCharge card gives you access to over 25,000 charge points and counting.
To activate your elmoCharge card fill out our short form and you'll be guided through set up.
Here's a step-by-step
1. Complete this
short online form
a. Enter your name and email address
b. Enter your card code (found on the back of the elmoCharge card)
c. Upload a picture of the back of the elmoCharge card
d. Agree to elmo & Paua's Privacy Policies
e. Submit
2. Your request will be processed by Paua, who will send you a temporary password to login to the Paua App. This will be done within 24 hours, Monday-Friday.
3. Download the Paua app via the App or Play Store.
4. Enter your email address and temporary password
5. You'll be asked to create a new password
6. You're all set!
7. Search the Paua App for your nearest charge point and tap to get charging
For lost and stolen
If you misplace or your elmoCharge card is stolen, please contact us on hello@elmodrive.com or 0330 165 4945 so we can deactivate your card and process a replacement.
Once you've been set up, you can use the Paua App to search for your nearest charge point, and off you charge!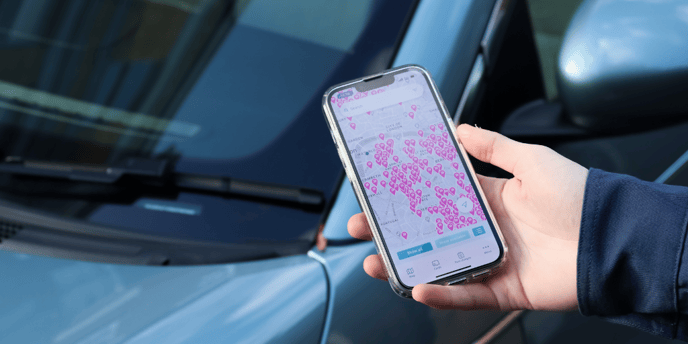 There's more information on elmoCharge on our website.